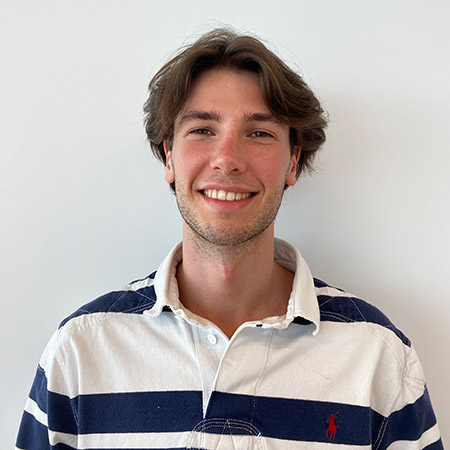 Jannes has recently joined Semetis as a Digital Business Analyst. He first obtained his bachelor's degree in business economics at KU Leuven and then his master's degree in business economics, with distinction, specialized in financial economics. As interesting as the financial markets can be, he felt something was missing.
Therefore, he decided to prolong his academic career in a master Business Administration (KU Leuven) with a focus on leadership and strategic marketing management. It was during this year, his interest in digital marketing was sparked. The fact that digital is constantly moving and revolutionizing, is what is giving Jannes his drive to perform his utmost best within this field. Nevertheless, both masters have given him the competences to be a strong analytical, as well as a creative thinker.
As a fan of the Spanish language, Jannes opted for an Erasmus Program in Madrid. Unfortunately, due to Covid-19, these plans got canceled. However, this hasn't stopped him from continuing to take his Spanish classes. Next to this, he likes to workout during the week to maintain a healthy spirit in a healthy body. In addition, he adores surfing in the summer. His most extraordinary surfing spot though, must have been Santa Theresa, Costa Rica. It was one of the most beautiful and diverse countries he has ever traveled to which was able to satisfy his need to explore the outdoors.
| LinkedIn
This email address is being protected from spambots. You need JavaScript enabled to view it.