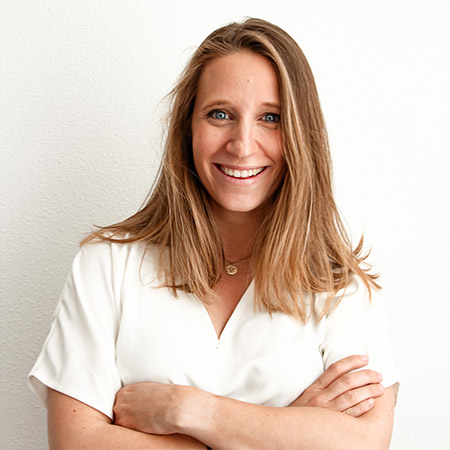 Jennifer Hubert is currently eBusiness Consulting Manager at Semetis. Leading & supporting one of the Semetis client-centric multidisciplinary teams in order to offer the best in class digital services but also identify new business opportunities are part of her daily job.
Jennifer joined Semetis as an eBusiness analyst in 2014. Throughout the years Jennifer grew together with the company and its clients. As her role evolved from analyst to consultant and senior consultant, Jennifer's responsibility and impact on the client's businesses increased.
She has extensive experience working with Belgian & International clients active in different industries such as retail, ecommerce, telecommunications, B2B. She hones her knowledge and helps guiding his clients from a digital strategic point of view. She likes to always present new features, betas, and technologies to them while maximising performances and achieving outstanding results. Of course, Jennifer doesn't manage these projects alone. She does it together with the client teams. Over the years she has been leading larger and larger teams in increasingly challenging projects.
Next to her role of role of eBusiness Consulting Manager, Jennifer is also a member of the Digital Advertising team within Semetis. The DA team is helping the agency to develop skills and especially spread knowledge in that area among teams. Within DA team, Jennifer is responsible for everything that is related to trend strategies (local, trade marketing, export, etc.).
Jennifer is fluent in French, English, Dutch and Spanish.
With a family living all around the world, Jennifer loves to travel. She already had the opportunity to visit many countries and dreams about discovering other ones with her backpack. Jen is also a big fan of start-up projects, healthy food and DIY.
| LinkedIn
This email address is being protected from spambots. You need JavaScript enabled to view it.