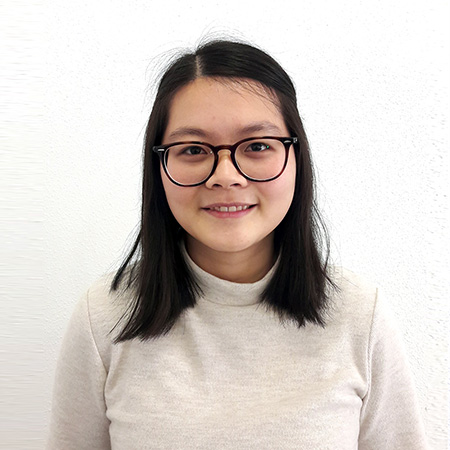 Jiawen is currently eBusiness Analyst at Semetis. She graduated magna cum laude with a master's degree in Business Economics (specialization in Marketing) in Ghent. She joined Semetis in order to expand her knowledge about the digital landscape and to become an expert in digital advertising.
Her interest in marketing and digitalization initiated during her studies. Many interesting (guest) lectures had increased her ambition to partake in the world of digitalization and evolve with the changes of the environment. To fuel this ambition, she had started a two-month internship at Thomas Cook. There she got even more engrossed in online marketing and the opportunities it could offer clients.
Furthermore, Jiawen likes challenging herself by going out of her comfort zone and meet new people. For instance, in 2015, she took on an additional Japanese language course at the University of Ghent. During this semester, she had learned more about the Japanese culture and had met many inspiring exchange students. As her curiosity for other cultures grew, Jiawen decided (in 2016) to study at the Turku School of Economics in Finland for one year (Erasmus). There she witnessed an increased interactivity during courses, but also unique humor, weird conversation topics and a wonderful Christmas traditions. During that year, she had also seized every opportunity to explore the Nordic countries.
Jiawen speaks Dutch, English, French and Chinese.
In her spare time, Jiawen is very passionate about improvisation theater. She can be found at many events of Compagnie Amai at Ghent, but she aspires to become a regular improv player. In the meantime, she plans to continue her salsa dance courses and to improve her French. She also loves organizing events with her friends and family, such as game nights, theme nights and trips.
| LinkedIn
This email address is being protected from spambots. You need JavaScript enabled to view it.