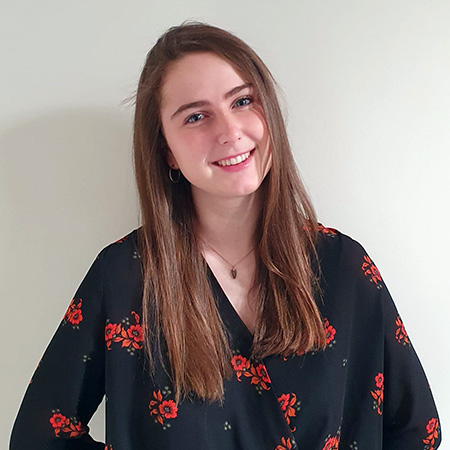 Manou is currently an eBusiness Analyst at Semetis. She studied Business Economics at the University of Ghent and obtained her master's degree in Marketing in 2019. During her bachelor's degree, she had the opportunity to study in Alabama. The travel bug didn't leave her alone after this semester of indulging in new cultures and travelling around for some weeks. This is why she decided to follow a 4-month business program in Salamanca, Spain, after finishing her master's degree. There she had the chance to extend her knowledge in Digital Marketing and work on her Spanish language skills. Excited to broaden her horizons even a bit more, she moved from Salamanca to Sydney, Australia, for 3 months where she fulfilled a marketing internship combined with travelling throughout Australia.
In order to bring her marketing knowledge to the next level, she worked as a Brand Manager Assistant for 8 months at L'Oréal before joining Semetis. Not only did she get to work on exciting projects, she also improved her French during this time, which is a great addition to her fluency in Dutch, English and basic knowledge of Spanish.
Manou is a positive, open-minded person who is always up for a challenge! Besides her love for travelling, she enjoys going on spontaneous trips with her friends, enjoying a glass of wine in front of a good movie and cooking some spicy asian food!
| LinkedIn
This email address is being protected from spambots. You need JavaScript enabled to view it.