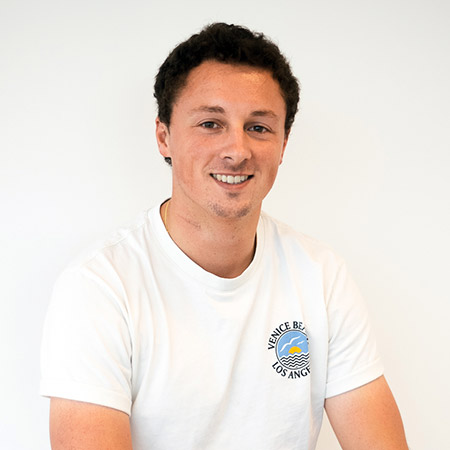 Maxime is currently a Junior Software & Data Engineer at Semetis. He joined Semetis in July 2021. He developed his interest for the data world through his internship and master thesis at Semetis. The first one consisted of rebuilding an old website. The second, his thesis "Analysis and implementation of an API backend for a SaaS application.", really plunged him into the magnificent world of data.
Maxime started his studentship at the Royal Military Academy to live his dream of becoming a pilot. He redirected himself a year later. That year wasn't a waste of time as it gave him self-discipline and good teamwork management.
He then graduated as an Industrial Engineer in Computer Science in June 2021. During this journey, he learned quite a few programming languages but also acquired a structured methodology. This has helped him tackle big projects, whether it was for school, Semetis or personal purposes. Its finest weapons are definitively its Python skills and engineer mind.
In his free time, Maxime loves doing sports. He is very active in field hockey as he has several roles: player, trainer, coach and umpire. He plays for Royal Ombrage H.C and umpires in the honor division. In 2018, he was awarded the "Rising umpire of the year" prize. He also is an amateur golfer, this helps to combine long walks and sport. Besides that he plays tennis, goes to the gym or rides his bike to stay in shape and spend good time with his friends and family.
| LinkedIn
This email address is being protected from spambots. You need JavaScript enabled to view it.