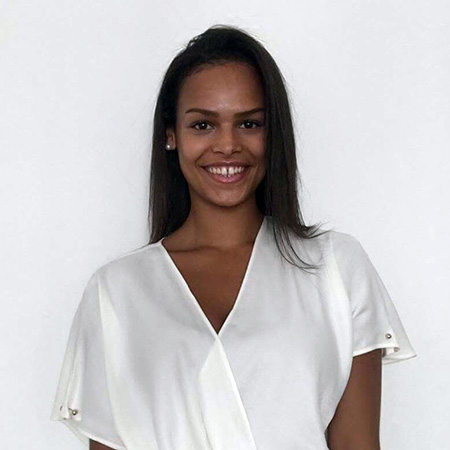 Morgane De Roy is currently eBusiness Consultant at Semetis. Over the last few years, she has acquired a strong digital knowledge by guiding and collaborating on different projects with clients of varied sizes and from different industries - retail, fashion, B2B, Ecommerce, automotive, … She got the opportunity to work on both Digital Advertising as well as more technical projects (Digital Business Intelligence) including analytics and tagging. She is managing online campaigns on a day-to-day basis across different platforms - from search engines, through display & video, to social media - at local and international scales. She is in charge of their optimisation and guides her clients regarding digital best practices to help them reach their business objectives, both in the short and long term. Through her recent projects and due to a constantly changing consumer behaviour, she is really interested in getting to know more about how the latest digital tools can help improve and impact omnichannel business performance. In other words, how online can impact offline on a business level.
Morgane is organised, has an eye for detail, is a good listener and will always make sure to take the best advantage of her knowledge to share and serve client's objectives.
Before Semetis, she completed her university journey in 2016 after graduating with a Master's Degree in Business Engineering (Major Marketing) with distinction, at Solvay Brussels School of Economics and Management.
Her interest in digital marketing arose when she was studying in Canada, during her 4-month Erasmus experience at Carleton University in Ottawa. There, she learned the potential that social media can have as strategic tools. Her fascination for online marketing became even more real when she was writing her master thesis dealing with the impact of engagement on social networks on a firm's reputation.
After graduating, she did an internship as digital marketing trainee at L'Oréal. Then, she realized how many opportunities the Internet and online advertising have to offer to influence business performance. Obviously, Semetis appeared as a golden opportunity to start a career within the digital world.
Morgane loves doing sport and plays basketball in competition, what strengthens her team spirit. She loves to dance, especially during parties with her friends. Her other passion is travelling and discovering new dishes from abroad.
| LinkedIn
This email address is being protected from spambots. You need JavaScript enabled to view it.