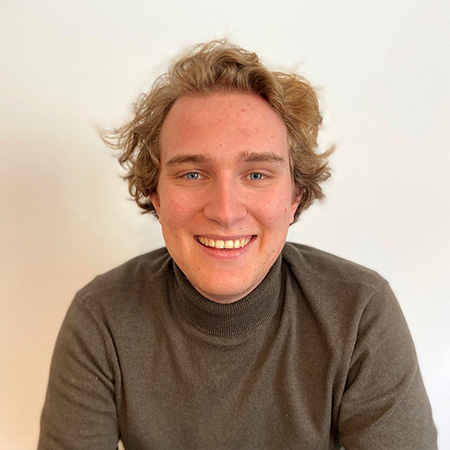 Robbe Desmyttere is currently an eBusiness Consultant at Semetis.
During his years at Semetis, he gathered knowledge in both Digital Advertising and Digital Business Intelligence. Having worked for a variety of clients in the retail, ecommerce and insurance, Robbe has acquired expertise in a wide scope of industries, both in Belgium as internationally. This allowed him to broaden his scope and expertise as those industries face different challenges and opportunities.
As a part of the specialised Digital Business Intelligence team, Robbe has obtained a passion for data architecture and data analysis, and he continuously aims to further improve the cross-team knowledge on automation, query-handling and data infrastructures.
Robbe completed his studies in Applied Economics at Ghent University in 2019. There, he graduated with a master's degree in Marketing. During his studies he spent a semester in Singapore, where he learned a great deal about South-East Asian culture.
Born in Bruges, but having lived in Ghent for years, he is fluent in Dutch and English. In addition, he tries continuously improving his French and he also understands some Danish. You can ask him anything about Belgian and foreign football competitions. Every summer, he tries to travel as much as possible with his friends to far-away destinations.
| LinkedIn
This email address is being protected from spambots. You need JavaScript enabled to view it.