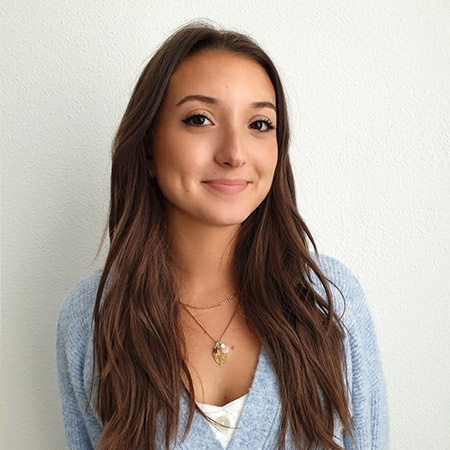 Tamana joined Semetis as an eBusiness Analyst in April 2021. She attended Solvay Business School of Economics and Management and graduated cum laude with both a Bachelor's degree in Economics and a Master's degree in Business Management. During the last year of her master's, she had the opportunity to go to Washington DC for one semester and to attend Robert H. Smith School of Business. There, Tamana was able to deepen her knowledge in many areas such as strategy, marketing and statistics by learning from a very different educational system.
During her studies she also got socially involved in many extracurricular activities. For example, Tamana joined her faculty's student union, the « Cercle Solvay » during two years. She was first in charge of the digital communication of the student union. Then, the second year she was elected Vice President. Her role was to supervise the 40 delegates as well as managing the organization of the union, its events and external communication. This position was a great opportunity to develop strong social, management and organization skills.
After graduating, Tamana interned at Henkel Beauty Care in the Customer Service team. Her role was to support the Key Account Managers in their communication with their clients. She always had a strong interest in Marketing and during her studies she developed a passion in working with numbers. It, therefore, came naturally to start a career in Digital Marketing. She then decided to pass several certifications in that sector before joining Semetis.
During her free time, she likes to keep herself busy by practicing yoga or reading. She enjoys painting with watercolors and cooking Italian food. She loves organizing movie nights with her friends and she recently learned how to do her own home-made almond milk. Her next challenge is to learn how to play the bass guitar.
| LinkedIn
This email address is being protected from spambots. You need JavaScript enabled to view it.