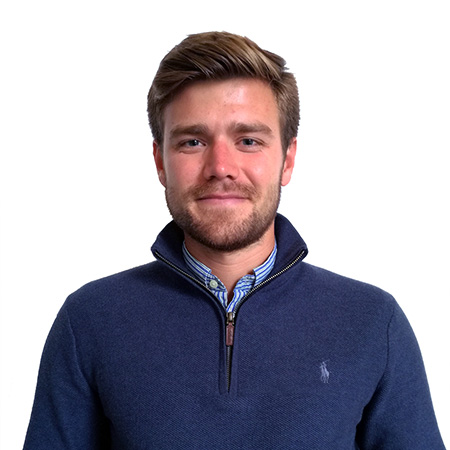 Timothy Jacqmin is currently an eBusiness Analyst at Semetis. He joined the Semetis team at the end of summer 2019. He discovered the digital world during the « Digital Masters Academy », which is a competition regrouping several universities and organised by Google. Moreover, his team was awarded first place. He graduated Magna Cum Laude from the Louvain School of Management with a master's degree in Management Sciences, with a major in Digital Marketing Strategy.
During the second year of his Master's degree, he was delighted to integrate the digital marketing department of Solvay for 8 months. His role was to develop the awareness of the Group worldwide and ensure that all business entities are able to achieve business operations through all platforms (websites, social media, etc) in the context of B2B and B2BC operations. During this professional experience, he worked on a project thesis in order to optimize the user journey in Solvay's digital ecosystem by improving its solvay.com website.
Associative life is also important to him. Thereby he does not hesitate to participate in the events of Télévie or to help other associations, such as « What About Waste ».
Timothy speaks French, English and tries to improve his Dutch. During his spare time, he is passionate about football and was a member of an amateur football team during a long time. He also likes travelling and discovering new cultures.
| LinkedIn
This email address is being protected from spambots. You need JavaScript enabled to view it.