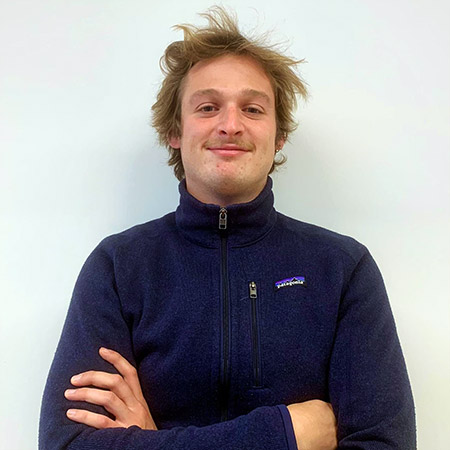 Valentin joined Semetis as a Digital Business Analyst in October 2022, after obtaining a Bachelor's degree in Business Engineering at the Catholic University of Leuven and completing a Master's degree also in Business Engineering with a specialization in Digital Marketing at the Leuven School of Management.
After acquiring theoretical knowledge in several fields such as economics, marketing and finance, he decided to participate in a web development bootcamp at the Wagon, in order to acquire new digital and coding skills.
Joining Semetis is, for him, the perfect fit to apply and improve his skills in the field of digital marketing. On top of that, he wants to strengthen his knowledge of the data environment because the general digitalisation of companies is a source of infinite growth and opening up to new and more varied possibilities.
He loves to travel, he likes to discover new people and new cultures. He had the opportunity to participate in a 6-month Erasmus in Seoul at Yonse University. There, he was confronted with a completely different Asian way of life. He also took the opportunity to travel to Central America to learn the basics of Spanish and experience his first long backpacking trip.
Sport is part of his daily life. As a former rugby player who has switched to football, he loves team sports. What he likes is the sporting struggle for a common cause but also the social values conveyed within the group. Values shared with a passion that has followed him since the age of 6: scouting. Finishing as a unit leader in 2022, the next step in his extracurricular career is a deeper commitment to his country as a reserve non-commissioned officer in the Belgian Defense.
| LinkedIn
This email address is being protected from spambots. You need JavaScript enabled to view it.