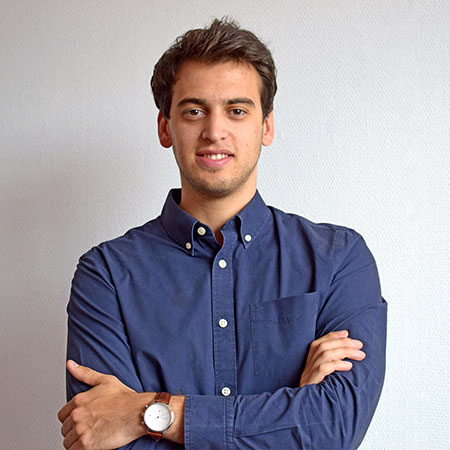 Maxime Vandenbussche is momenteel Director of Operations bij Semetis.
Zijn passie voor Innovatie, Technologie en de Digitale wereld werden getriggerd na het werken met Alibaba tijdens zijn FIT-stage in Shanghai. Eenmaal terug in België, bracht deze ervaring hem ertoe om in 2013 bij Semetis aan de slag te gaan als Analyst. Tijdens zijn jaren als Analyst verwierf hij heel wat kennis en know-how in Digital Advertising en Digital Business Intelligence.
Naarmate zijn rol evolueerde van Analyst naar Consultant en Senior Consultant, groeide Maxime's verantwoordelijkheid en impact op zijn klantenportfolio. Hij bouwde uitgebreide ervaring op dankzij het werken met topmerken in verschillende sectoren, variërend van retail, telco, e-commerce tot B2B. Zijn klantenportefeuille bestond uit zowel klanten die digital-first waren als meer 'klassieke' klanten die nog in digitale maturiteit moesten groeien. In 2018 werd Maxime eBusiness Consulting Manager van één van de 3 teams binnen Semetis. Zo was hij verantwoordelijk voor ⅓ van Semetis' omzet, projecten en uiteindelijke groei. Het is in deze periode dat hij zijn aanleg voor people management ontdekte.
Vandaag, als Director of Operations, is Maxime verantwoordelijk voor alles wat betreft people management, people development en business operations. Aan de ene kant is hij verantwoordelijk voor het aantrekken van de juiste profielen en de ontwikkeling van de Semetissians binnen het bedrijf. Zo zorgt hij dat de juiste klemtoon gelegd wordt wat betreft de opbouw van kennis en expertise. Aan de andere kant is hij verantwoordelijk voor het stroomlijnen en afstemmen van projectmanagement binnen het bedrijf.
Maxime spreekt vloeiend Nederlands, Engels en Frans. Hij is sinds jaar en dag een gepassioneerd Real Madrid supporter, haalt energie uit fitness, en verdiept zich graag in één van zijn vele side-projects.
| LinkedIn
Dit E-mail adres wordt beschermd tegen spambots. U moet JavaScript geactiveerd hebben om het te kunnen zien.