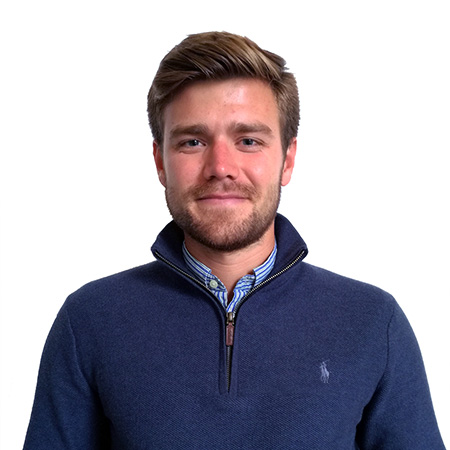 Timothy Jacqmin is momenteel een eBusiness Analyst bij Semetis. Hij kwam in de late zomer van 2019 in het bedrijf. Hij ontdekte de wereld van digitale marketing tijdens een wedstrijd die"Digital Masters Academy" genoemd wordt. Deze evenement werd door Google georganiseerd en heeft verschillende universiteiten samengebracht. Timothy's team kreeg de eerste plaats in deze wedstrijd. Hij studeerde met grote onderscheiding af aan de Louvain School of Management met een Master in Management Sciences met een optie in Digitale Marketing.
Tijdens zijn tweede masterjaar bracht hij 8 maanden door in dienst bij de marketingafdeling van Solvay door. Zijn rol was de wereldwijde reputatie van de groep te ontwikkelen en ervoor zorgen dat alle bedrijfsentiteiten op alle platforms (websites, sociale media, enz.) in een B2B-context of B2BC konden berekend zijn. Tijdens deze professionele ervaring realiseerde hij zijn laatste proefschrift dat bestond uit het optimaliseren van de reis van de gebruiker in een digitaal ecosysteem via de verbetering van de Solvay-website.
Associatief leven is belangrijk voor hem. Daarom aarzelt hij niet om aan Télévie-evenementen deel te nemen en om verschillende verenigingen te helpen zoals "What About Waste".
Timothy spreekt Frans, Engels en probeert zijn Nederlands te verbeteren. Hij is door voetbal gepassioneerd en heeft lange tijd in een amateurclub gevoetbald. Hij houdt ook van reizen en het ontdekken van nieuwe culturen.
| LinkedIn
Dit E-mail adres wordt beschermd tegen spambots. U moet JavaScript geactiveerd hebben om het te kunnen zien.