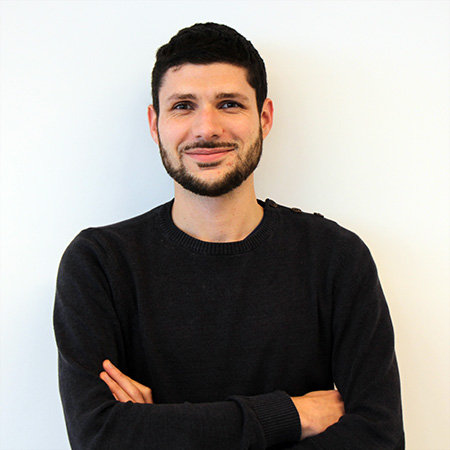 Eliot est actuellement e-business consultant chez Semetis.
Durant ses deux premières années chez Semetis, Eliot a eu l'opportunité de travailler sur un large portfolio de clients, actifs dans de nombreuses industries telles que le retail, l'e-commerce, le fashion, la finance et le B2B. Ceci lui permît de construire ses connaissance en Digital Advertising et Digital Business Intelligence, et de de mieux appréhender la manière de les appliquer aux différentes industries de ses clients. Avant de transitionner vers son rôle de consultant, en tant qu'Analyste lead, il a également été en charge de l'organisation des points de contacts et du partage des connaissances au sein de l'équipe des Analystes. Cela lui a permis d'aiguiser encore davantage ses compétences d'organisation et de coaching avant d'évoluer vers sa nouvelle fonction de eBusiness Consultant.
Avant Semetis, Eliot a obtenu son diplôme d'ingénieur de gestion, avec une mineur en Marketing Stratégique et avec grande distinction, de la Solvay Brussels School of Economics and Management (Université Libre de Bruxelles). Pendant son Master, il a eu l'opportunité d'étudier pendant un semestre à HEC Montréal, au Canada. Cette expérience lui a permit de développer sa sensibilité culturelle, et de découvrir ce fabuleux pays où il espère, un jour, pouvoir s' installer. Durant ses études, sa passion pour le marketing digital ne cessa de croître. Il fût (et est toujours) émerveillé par les possibilités infinies qu'il offre, pour toujours mieux comprendre et servir les consommateurs. Il devint rapidement clair pour Eliot que transformer sa passion pour le marketing digital en son métier serait sa première priorité. Semetis était donc le choix parfait.
Eliot parle couramment le français, le néerlandais et l'anglais, et possède également des bases en espagnol. Il a toujours habité à Bruxelles et est un vrai amoureux de sa ville natale. Rien ne lui est plus agréable que de se balader dans ses belles rues et de s'arrêter de temps à autres le temps d'un bon café. Bien qu'il apprécie beaucoup Bruxelles, il adore voyager et découvrir de nouveaux endroits. Il a passé trois mois en Asie du Sud-Est après ses études, et part en city-trip à chaque fois qu'il en a l'occasion. Par ailleurs, il aime passer du temps avec ses amis, écouter de la musique et est un grand fan de ski. Il accorde aussi beaucoup d'importance à l'art; se rendre au théâtre, au cinéma ou à la dernière exposition est toujours un véritable plaisir pour lui.
| LinkedIn
Cette adresse e-mail est protégée contre les robots spammeurs. Vous devez activer le JavaScript pour la visualiser.