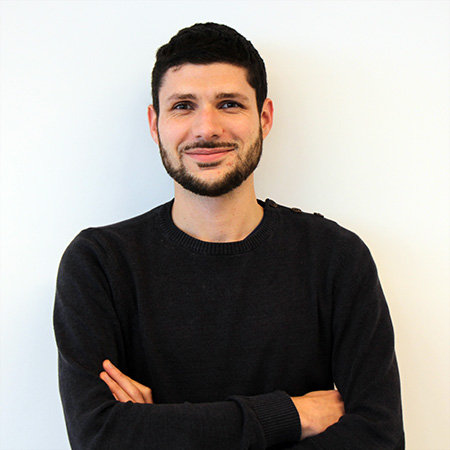 Eliot is currently Business Manager at Semetis.
He joined Semetis as a Digital Business Analyst to discover more about the digital world. Thanks to a broad client portfolio, he developed his Digital Advertising and Business Intelligence knowledge for a couple of years. He then quickly evolved to a Consultant and Senior position allowing him to further consolidate his knowledge, as well as lead client teams. Now as a Manager, he is leading one of the five Semetis teams, ensuring both his team members and his clients achieve their full potential.
Eliot is extremely empathetic and a very strong team player. He acquired extensive experience working with Belgian and international clients, active in various industries such as retail, e-commerce, fashion, financial services and B2B. The combination of his wide industry knowledge and his deep people understanding allows him to always find the appropriate digital strategic solution for every business challenge. Eliot is also part of the Digital Business Intelligence team as he loves understanding and explaining the business impact of the technology evolution to his peers and his clients.
Before Semetis, Eliot graduated magna cum laude from the Solvay Brussels School of Economics and Management in Business Engineering. He had the opportunity to study one semester abroad at HEC Montréal, allowing him to be more culturally aware and to further dig into digital marketing.
Eliot is fluent in French, Dutch and English. He lives in Brussels and is a true lover of his native city. Even though he likes Brussels a lot, he spent three months in South-East Asia and travels every time he has the opportunity. Besides, he is a big ski and music lover, an unconditional foodie and a real coffee-geek. He values Art a lot; going to the theatre or to the latest exhibition is always a real pleasure for him.
| LinkedIn
This email address is being protected from spambots. You need JavaScript enabled to view it.