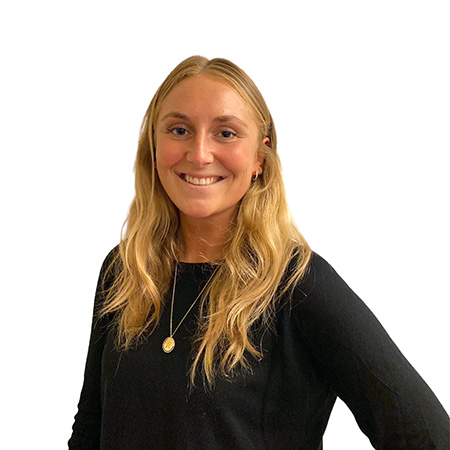 Astrid vervoegde het team als eBusiness Analyst eind 2021. Ze behaalde een bachelor in de economie en een master in business & economics, beide aan de Solvay Business School in Brussel. Tijdens het tweede jaar van haar master ging ze op Europese uitwisseling met het Erasmusprogramma en heeft ze een semester door in Lissabon gestudeerd aan de Catolica Lisbon School of Business & Economics. Deze ervaring stelde haar in staat om veel mensen uit verschillende landen en culturen te ontmoeten, wat zeer verrijkend was.
Na het afronden van haar studie besloot Astrid een traineeship in Data-Driven Marketing & Innovation te volgen bij Skillsfactory. Deze "hands-on" training gaf haar de kans om waardevolle vaardigheden te ontwikkelen en haar interesse in digitale marketing te verdiepen terwijl ze aan echte case studies werkte. Daarna was ze overtuigd om haar carrière in dat domein te starten. Zo kan ze haar liefde en interesse voor de digitale wereld combineren met haar analytische ingesteldheid.
Naast haar werk houdt Astrid ervan om tijd door te brengen met haar familie en vrienden en gaat ze graag een koffie of iets anders drinken. Ze blijft graag actief en gaat vaak hardlopen of wandelen, ze houdt ook van skiën. Ze houdt van reizen en het ontdekken van nieuwe landen en culturen. Ze is ook gepassioneerd door mode en kookt graag gezonde recepten.
| LinkedIn
Dit E-mail adres wordt beschermd tegen spambots. U moet JavaScript geactiveerd hebben om het te kunnen zien.