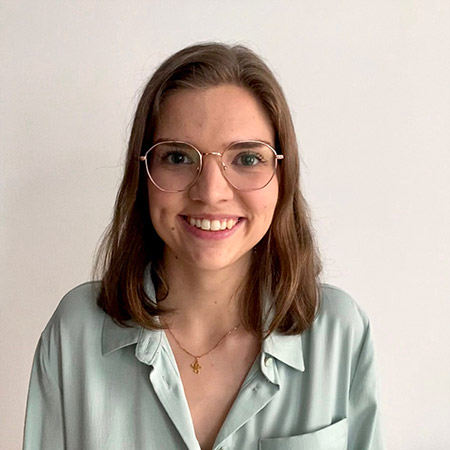 Margaux is momenteel eBusiness Analyst bij Semetis. Ze kwam in september 2021 bij het team, na een Master in Reclame en Commerciële Communicatie aan de IHECS met een specialisatie in marketing bij de adverteerder waarbij de nadruk lag op het zakelijke aspect van de sector. Deze master heeft ervoor gezorgd dat ze zich verdiept heeft in onderwerpen die verband houden met digitale marketing, contentcreatie, markt- en consumentenonderzoek, of het budgetbeheer van campagnes. In die periode raakte zij bijzonder geïnteresseerd in het strategische aspect van communicatie en media. Tijdens haar vijf jaar durende studies heeft Margaux haar creatieve kant veel ontwikkeld bij de realisatie van reclamecampagnes, maar het zijn meer de analytische vaardigheden die haar interesseren en daarom koos ze ervoor om haar carrière te starten bij Semetis.
Margaux spreekt vloeiend Frans, Engels en Duits en zou graag haar Nederlandse vaardigheden verbeteren.
Buiten het werk is Margaux gepassioneerd door muziek. Ze luistert elke dag graag uren naar muziek en speelt ook een beetje gitaar en piano. Ze heeft onlangs een iPad gekocht zodat ze illustraties kan maken. 's Avonds vindt u Margaux waarschijnlijk in een restaurant in de hoofdstad met haar vrienden of familie, want ze houdt ervan om nieuwe wereldkeukens uit te proberen.
| LinkedIn
Dit E-mail adres wordt beschermd tegen spambots. U moet JavaScript geactiveerd hebben om het te kunnen zien.