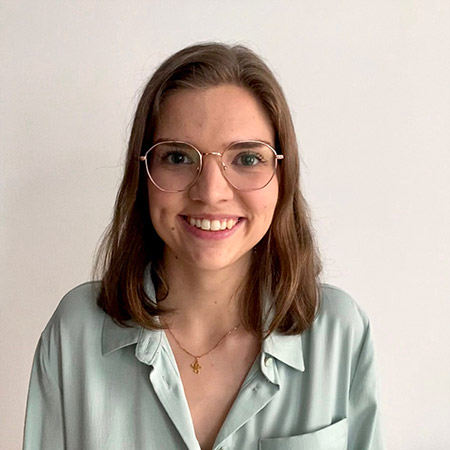 Margaux is currently a Digital Business Analyst at Semetis. She joined the team in September 2021 after a Master's degree in Advertising and Commercial Communication at the IHECS with a specialization in brand marketing which focused on the business side of the sector. This master's degree allowed her to deepen her interest in issues related to digital marketing, content creation, market and consumer research, and campaign budget management. It is at this time that she became particularly interested in the strategic aspect of communication and media. During her five years of study, Margaux developed her creative side in the realization of advertising campaigns, but it is more the analytical skills that interest her and that is why she chose to start her career at Semetis.
Margaux is fluent in French, English and German and would like to improve her Dutch skills.
Outside of work, Margaux is passionate about music. She enjoys listening to hours of music every day and also plays a little guitar and piano. She recently bought an iPad to draw on it. In the evening, you will surely find her in a restaurant in the capital with her loved ones, as she likes to try new cuisines.
| LinkedIn
This email address is being protected from spambots. You need JavaScript enabled to view it.