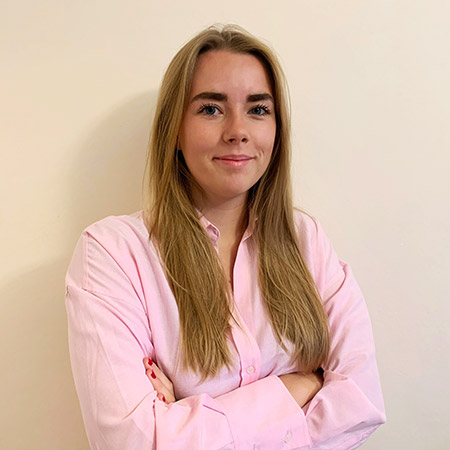 Camille joined the Semetis team in September 2022 as a Digital Business analyst.
She graduated from Solvay Brussels School with a Master in Management Sciences. During her studies, Camille was eager to enrich her experience by studying at several universities, with different teaching methods. Indeed, after her bachelor's degree in Namur, she decided to complete her master's degree in Brussels and to apply for an Erasmus in Leuven.
At the end of these 5 years of study, Camille developed a particular interest in digital marketing but felt the need to learn more. That's why she decided to enroll in a complementary Master in Digital Marketing and Communication at the IHECS Academy. She also did a 4-month internship as a digital marketeer for a Belgian jewelry e-commerce. One of her main missions was to create advertising strategies on social networks. These two experiences allowed her to develop her skills and above all to find her way!
Now, helping companies to improve their online presence, through a database-driven approach, is a project that is close to her heart. Camille is ready to take on challenges and learn new things every day in a constantly changing environment. At Semetis she has found the perfect match for all her expectations.
Camille is a dynamic person and has many interests. Long story short, she's always on the move. Whether it's going out with friends, playing sports, spending time with her family or organising parties, she's always up for it!
| LinkedIn
This email address is being protected from spambots. You need JavaScript enabled to view it.