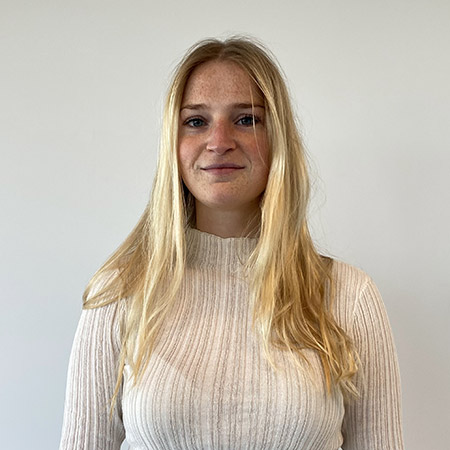 Laura joined Semetis in October 2022 as a Digital Business Analyst. In 2021, she obtained her Master's degree cum laude in Business Economics at KU Leuven, majoring in Entrepreneurship. After having acquired theoretical knowledge about economics at KU Leuven and becoming more interested in marketing, she felt she wanted to specialize more in this field and gain a more practical view on the subject. This is why she enrolled in a postgraduate program in Marketing and Business Development at EHSAL Management School in Brussels. During this program, she was able to obtain practical skills while executing several Marketing projects for interesting companies. After graduating in May 2022, she decided to go abroad to Nice in the South of France for a few weeks to improve her French. She spent those weeks going to French classes while staying with a host family. This experience allowed her to broaden her views by meeting people from all over the world while learning more about the French language and culture.
During the postgraduate program, Laura's interest in digital marketing sparked and started to grow. This is why she believes that joining Semetis is the ideal way to explore this interest by learning more about the digital world and gaining professional experience in a fast growing company with clients active in diverse industries.
Coming from a large family, Laura is a sociable person that likes to spend her free time with family and friends. Going on small trips, visiting festivals during summer and organizing game nights are her favorite activities to do with her friends and family. In addition to this, she loves traveling while discovering new cultures and meeting new people. In the future she would certainly like to explore more parts of the globe.
| LinkedIn
This email address is being protected from spambots. You need JavaScript enabled to view it.