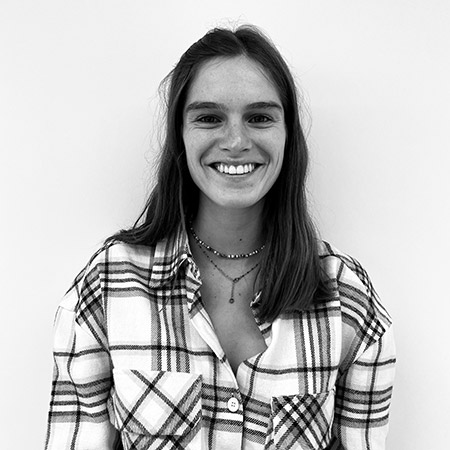 Marie joined Semetis in September 2022 as a Digital Business Analyst. After obtaining a bachelor's degree in economics and management at the Catholic University of Louvain, she completed a master's degree with a specialization in digital marketing at the Louvain School of Management.
During her second year of Master, Marie had the opportunity to spend a semester in Stockholm, at the Stockholm School of Economics. There she had the opportunity to deepen her knowledge of economics and management while discovering a new culture and those of other international students. It was during her last semester, and more precisely through her internship at Belgium Sotheby's International Realty in the marketing department, that Marie realized how interested she was in marketing as well as in digital technologies. It was then that she realized that she wanted to help companies achieve their goals while continuing to grow through innovative solutions. So, according to her, working at Semetis, surrounded by passionate consultants, offers her the opportunity to deepen her knowledge, develop new skills while remaining in a field that interests her a lot, namely digital marketing.
In addition to this, Marie has a passion for art and places a high value on creativity. Marie also enjoys travelling, discovering the world and meeting new people from different backgrounds. Furthermore, in her free time, Marie enjoys spending time with her family and friends, cooking and painting.
| LinkedIn
This email address is being protected from spambots. You need JavaScript enabled to view it.