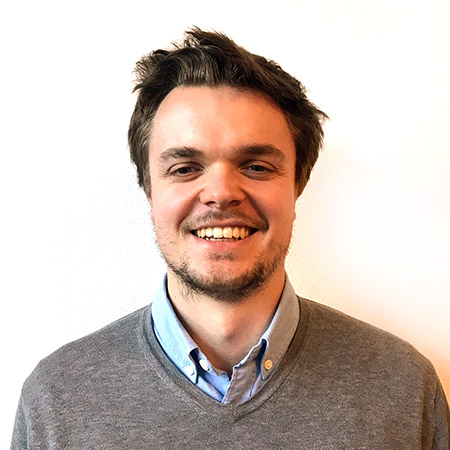 At the end of 2018, Sebastiaan started his career at Semetis as an eBusiness Analyst.
After being graduated from a Master in Management Sciences at the Louvain School of Management in 2017, Sebastiaan decided to continue to deepen his knowledge by starting a Master in Economics that he obtained with distinction in June 2018.
During his university studies, Sebastiaan had the opportunity to do an internship in a consulting company specialized in financial services. This experience, alongside with the many interesting people he had the chance to meet there, made him realize that he would really like to advise and help companies.
Sebastiaan's interest for digital marketing grew thanks to the different courses he followed during his studies and thanks to the thesis he wrote on multiple media multitasking. The findings of his work showed, as one could expect, that the multitasking behaviour decreased the attention of consumers towards advertisements. On the other hand, Sebastiaan's research proved that companies can use the multitasking multiple media behaviour to their benefits by creating complementarities between commercials shown on different medias thanks to hashtags, QR codes, Shazam, etc.
Sebastiaan is passionate about football and about sport in general. He is a member of an amateur football team and likes to run.
When he has the opportunity, Sebastiaan likes to watch series. In order to match his two passions in life, Sebastiaan loves to exercise on his home trainer or on his cross trainer while watching series.
| LinkedIn
This email address is being protected from spambots. You need JavaScript enabled to view it.