Mission Statement
We consider clients as partners and want to help them grow in their online development. We aspire to leverage the potential of the digital thanks to our knowledge and "savoir faire".
We will always share our expertise and empower our clients. Openness and transparency are the key success factors that will allow us to reach our common goals together with the greatest efficiency.
We are committed to :
Working hard because hard work pays off
Delivering measurable value
Driving sustainable impact on your online activity
Teaming up for success with work (hand) and reflexion (brain)
Our core values
#OPEN #SHARE #KNOWLEDGE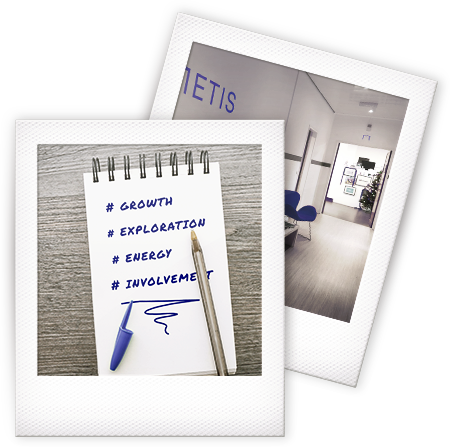 Our core values include a client first approach, quality over quantity, entrepreneurship spirit, openness, sharing and knowledge. We apply those in every project we do.
We always remain #open to what is happening around us as the digital industry never stops evolving. We are also active at international level with customer projects allowing us to get inspired by the most advanced markets (France, UK, USA, etc.).
We are committed to #sharing our knowledge to the fullest. On the one hand, through events we organize for our customers and partners to prepare them for future trends. On the other hand in our daily work, as part of the projects to raise the debate, to improve performances and to create even more ambitious projects.
Finally the #knowledge is the basis of the service we offer to our customers. Internally as we have intense bootcamps for every newbie that would join us and for every colleague, at all levels of their Semetis career. But also with our clients. We have built several digital training programs, guiding the clients through the full digital journey and helping them level up their internal expertise.
Those values #open #share #knowledge are also living values for each employee. We constantly push for openness, curiosity for our digital environment and innovation. That's what makes us strong and reliable.