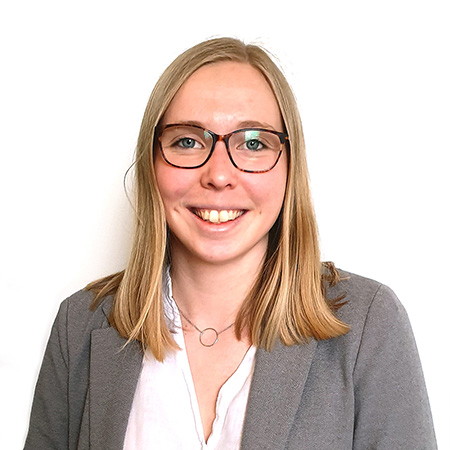 Janne is currently eBusiness Analyst at Semetis. She joined Semetis in May 2019. Her interest in Digital Marketing started to grow during her master's thesis about Artificial Intelligence in the Marketing Department. After graduating from her Master Business Economics with a major in Marketing at the University of Leuven, she sharpened her digital skills in a postgraduate Digital Marketing and Communications at the EHSAL Management School in Brussels.
During her bachelor Business Economics, Janne had the opportunity to study abroad: she studied 4 months in Montpellier, South of France, at the Montpellier Business School. There, she improved her competences in the French language, since she followed the classes in French. Furthermore, she broadened her view on her education thanks to the practical approach and the corporate relationships of the business school. During this Erasmus experience, she met people from all over the world, which results in Janne speaking fluently Dutch, English and French.
Next to her studies, Janne has always been involved in volunteering: she has been socially engaged in youth work. During school holidays, she entertained children. Later, as head entertainer and president of the head entertainers, she trained and counselled other entertainers. In the weekends, she worked as a head waitress in a restaurant.
In her free time, Janne takes every chance she gets to discover new places, new cities and new countries. Besides traveling, she enjoys spending time with her family and friends, preferably with some good food. On Friday evenings, she takes dance courses to get to know different dance styles from all over the world.
| LinkedIn
This email address is being protected from spambots. You need JavaScript enabled to view it.