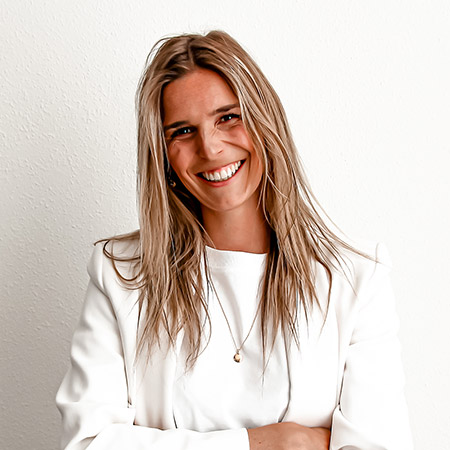 Dhan Claes is currently a Senior e-Business Consultant at Semetis. She joined our team in the fall of 2014 and developed her own career path. Because of her broad knowledge of the many facets of business and market forces, she posses great problem-solving skills to provide solutions that increase profitability and efficiency. She is responsible for the development of integrated digital media planning and effective strategy execution of smart commercial advertising models that resulted from business data. She does this mainly for international clients within the Finance, Travel and FMCG sector.
She graduated in 2013 with a Master's Degree in Business Economics (major marketing) from the Katholieke Universiteit Leuven with distinction. To get a more in-depth understanding and insight into the world of marketing she obtained her Postgraduate Degree in Marketing Management at the EHSAL Management School Brussels, and got really curious about the explosive growth in digitalization.
Over the years, she got the freedom and space to learn and established a deeper understanding of the digital playing field. She built expertise in terms of delivering data driven insights that support clients in making strategic choices and decisions. This allowed Dhan to broaden her scope and gave her the opportunity to take the lead on all advertising activities in the Benelux market for an European market leader in travel.
Within Semetis Dhan is playing a crucial role in the development and innovation tracks of programmatic marketing. She also got the chance to share this expertise by giving guest lecture at Solvay Business School and being on stage of several BAM! events.
Recently Dhan moved from Brabant to Antwerp, where she loves to discover the South's trendiness, restaurants and bars. Aside from that she likes playing sports, in particular on a volleyball court.
| LinkedIn
This email address is being protected from spambots. You need JavaScript enabled to view it.