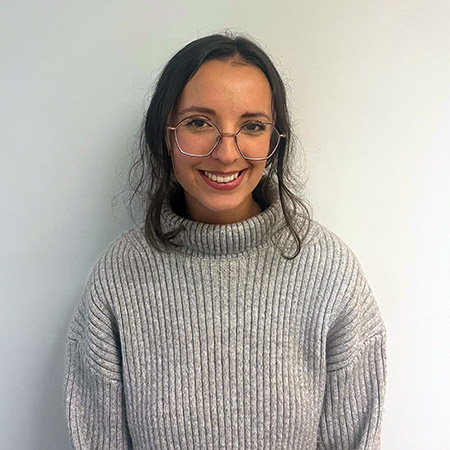 Alizée recently joined semetis as digital business analyst in October 2023 after winning the 2nd edition of the « Semetis Game ».
After graduating with a bachelor in economics at the Solvay Brussels school of economics and management, she decided to pursue a master in management science with a major in entrepreneurship. During her master's degree, she had the opportunity to do an internship in the FMCG sector as a trade marketer. She was also engaged in various student organizations at her university, where she had the occasion to serve as their communications delegate and utilize different social networks to enhance their visibility. Both of these experiences sparked her interest in marketing, and considering her background, she was seeking a place where she could leverage her analytical skills and knowledge. Semetis became the logical choice for her due to her interest and how they showcase an innovative recruitment process with their business game.
Alizée has a great passion for traveling and immersing herself in new cultures. Similarly, she also enjoys trying her hand at cooking and often exploring different restaurants in Brussels or in any new city she visits. Above all, she enjoys spending time with family and friends, whether watching a good movie or enjoying a drink out.
| LinkedIn
This email address is being protected from spambots. You need JavaScript enabled to view it.