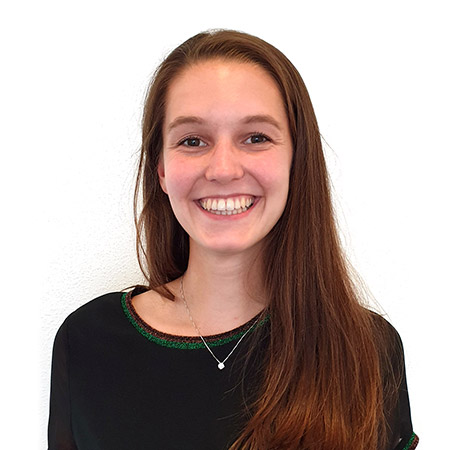 Justine is currently active as a Senior Digital Business Consultant at Semetis.
In 2018, she obtained her Master's degree of Science in Business Administration at KULeuven, mayor Marketing Management. She later managed to deepen her interest in digital marketing with a postgraduate degree in Digital Marketing and Communication at EHSAL Management School.
During her studies she quickly realized that she wanted to discover more about the data and digital marketing world. That's why Justine decided to kick-start her career at Semetis in 2019.
Starting as an Analyst, she rapidly evolved to Consultant then Senior Consultant, with an increasingly important role in guiding her clients from a digital strategic point of view. During her last role as Consultant, Justine has proven excellent Project Management skills by delivering projects across all Semetis' services. Thanks to a diversified client portfolio in retail, e-commerce, travel and the energy market, she has gained expertise in a wide range of business areas. The diversity in her both Belgian and international client portfolio has created very different business challenges and opportunities.
Born in Brussels into a bilingual family, Justine is fluent in Dutch, French and English. She also has a basic knowledge of Spanish thanks to her Erasmus exchange in Madrid and trips to Argentina and Bolivia. She is a real bon vivant and loves to discover the world, eat good food and spend time with family and friends. In her free time, you can also challenge Justine to a game of padel or tennis.
| LinkedIn
This email address is being protected from spambots. You need JavaScript enabled to view it.