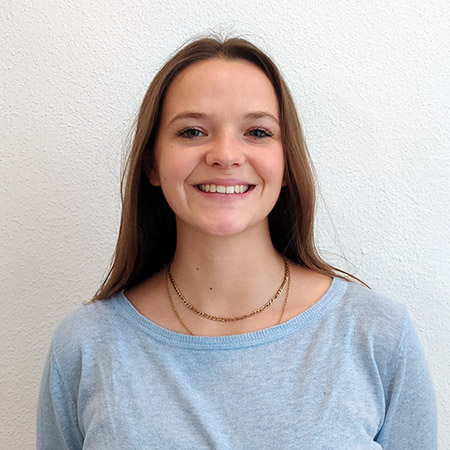 Juliette is an eBusiness Analyst at Semetis. Graduated from the Louvain School of Management with a Master's Degree in Management Science in 2019, Juliette discovered the world of digital marketing during her university years. Her different major courses (Consumer Insights and sustainable management) gave her the opportunity to deepen her knowledge in many fields related to marketing and management.
Passionate about the sustainable food sector, Juliette carried out her internship in a green and ethical restaurant and catering provider in Brussels. She worked there as a Marketing and Communication Intern, in addition to generating all types of content across multiple channels. She also realized how data could be an insightful advantage to continuously improve marketing strategies.
This internship was the perfect opportunity to gain a first experience and meet passionate entrepreneurs.
In her free time, Juliette enjoys reading, cooking and discovering new places in Brussels. Curious and determined, she loves meeting new people and learning new things. Therefore, she likes to work in a team.
Juliette is passionate about traveling and loves to discover new countries and cultures, especially in Asia. When she graduated, she went to Myanmar, Laos and Thailand for several weeks. Her dream is to travel across South America as well.
| LinkedIn
This email address is being protected from spambots. You need JavaScript enabled to view it.