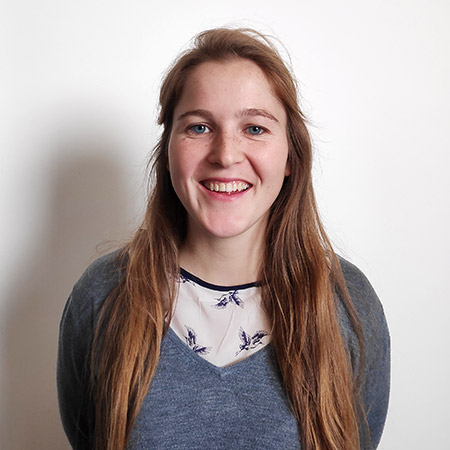 Elisabeth is currently eBusiness Analyst at Semetis.
Elisabeth has been interested in marketing and more specifically "Digital Marketing" since her first master year at ICHEC Brussels Management School. Since then, she developed her interest through several events such as the Digital Summit, one week initiation at SAS in 2018 and during her internship in e-marketing at Noukie's.
She followed her studies in Business Management and had the opportunity to go to Italy with the Erasmus program. There she discovered the Italian culture as well as the language. Elisabeth has a big family (two brothers, four sisters) with which she spends a lot of quality time.
In her free time, she is passionate about photography. She mostly takes pictures of nature, landscapes and birds. On top of that, she enjoys baking delicious sweets. What she loves most about it is the sharing and the smile it puts on each face. She also likes to play piano.
She likes to work in a team and to bring the best out of each one. She has a positive mind and is resourceful. She has acquired these qualities from her youngest age at the scouts where she went as member then as leader until she was 21.
| LinkedIn
This email address is being protected from spambots. You need JavaScript enabled to view it.