What is Performance Max?
Released in June 2021, Performance Max campaigns were presented to digital marketers by Google as a new advertising solution as part of their efforts to help advertisers become more efficient in creating campaigns to reach their target audiences and to drive better online advertising results.
Performance Max campaigns presented a radical difference to previous types of Google Ads campaigns by allowing advertisers to run ads across all the main Google placements channels, including Google Shopping, Search, Display, YouTube, Discover, Gmail, Maps, and Google Business profiles by creating just one campaign.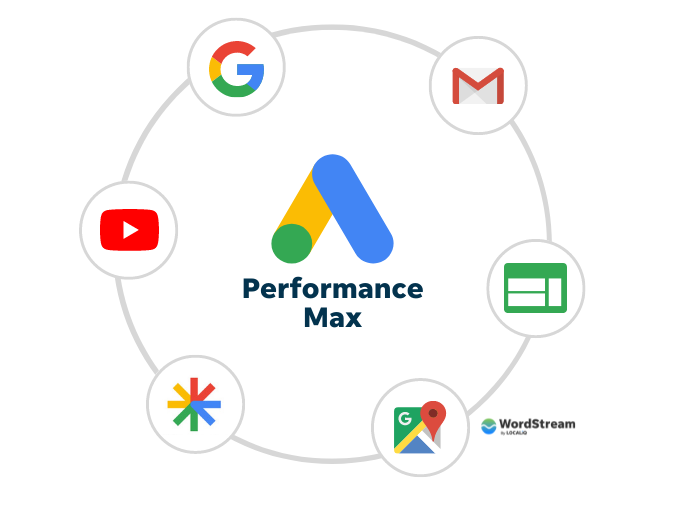 While in the past, different types of campaigns had to be created to be present across these different channels, Performance Max campaigns have enabled advertisers to benefit from being present across different placements with lower setup and management times, without multiple campaigns.
Another major difference has been Performance Max's application of machine learning technology. Machine learning underpins key aspects of Performance Max campaigns such as its smart-bidding and targeting capabilities. Data from user behavior, past ad performance, and other factors is used by Google's machine learning algorithms to automatically adjust bidding, targeting, and ad placements. This means that the campaign can adapt to changing market conditions and user behavior in real-time, and optimise ad delivery across the campaign's different channels.
Machine learning also powers the automated ad creation process. In Performance Max campaigns, advertisers provide multiple ad assets (images, videos, headlines, descriptions) which the machine learning algorithm combines to automatically create ad variations optimised for the different channels and user behaviors.
The Reality for Advertisers
While the promises made by Performance Max campaigns sound attractive, a major frustration for advertisers still today has been a lack of transparency by Google about how their machine learning algorithm actually works. Performance Max campaigns have often been referred to as a "black box" since their release, because advertisers have not been given a clear view on key aspects of how the campaigns work or perform. Advertisers have had to give up a lot of control over important aspects of their campaigns without much clear explanation, such as how the campaigns target users and how much is invested in each advertising channel. And instead advertisers have had to place their trust in Google's algorithm to generate the best results with their advertising budgets.
One significant frustration has been that advertisers could not see the results of their Performance Max campaigns for each of the different advertising channels (Shopping, Search, Display, Video) or at the Asset Group level (equivalent to a Search campaign's Ad Group level). However, thanks to a new Google Ads Script released by Tobias Hink and Mike Rhodes of AgencySavvy, using the Google Ads API, advertisers are now able to get a better view on their Performance Max campaigns for all different placements.
While it was previously possible using a first script that they developed to break down the results in Performance Max placements into Shopping, Video and a third group called 'Other', it was not possible to see breakdown between Search and Display which were grouped together.
Using their latest Google Ads Script, it is possible to get the precise breakdown of your Performance Max results on Shopping, Video, Search and Display for each campaign for valuable metrics such as Cost, Conversions and Conversion Value for the last 30 days.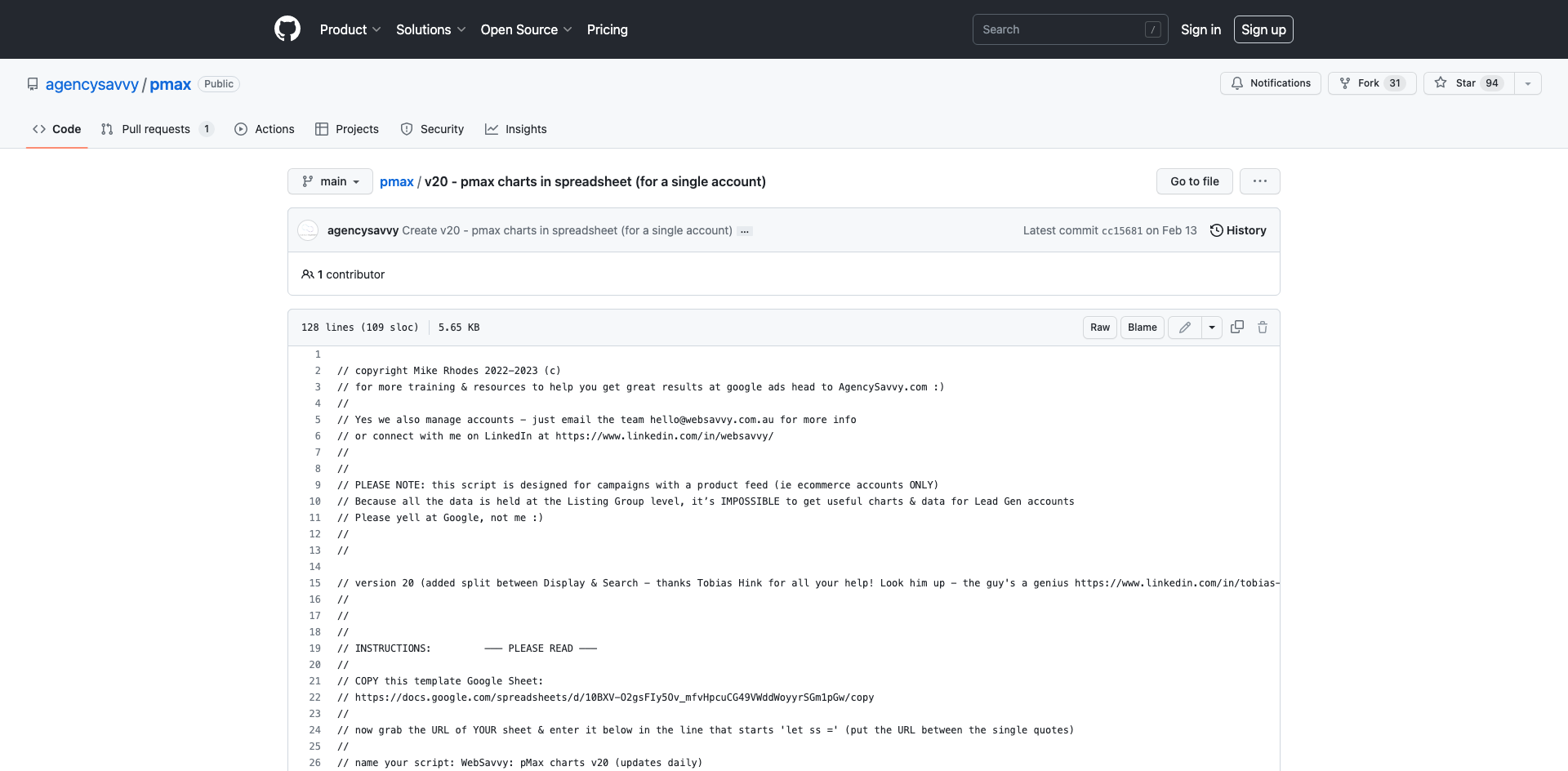 Running the script outputs data on all Performance Max campaigns securely into a new copy of a Google Sheet, with ready-made tables and graphs from their template.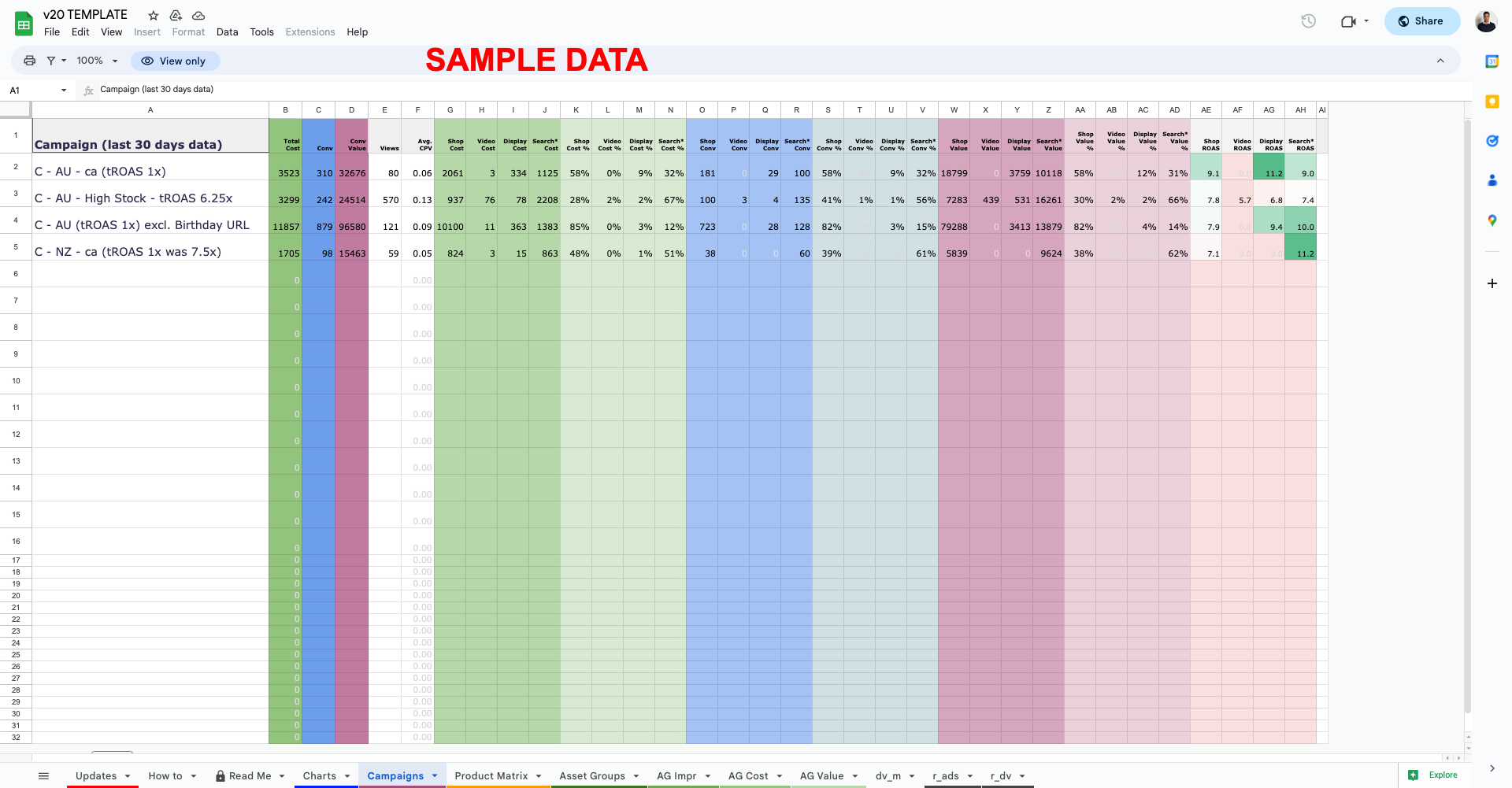 In addition, the script also allows you to have a view on the performance of your Asset Groups for each Performance Max campaign (if your Performance Max campaign uses a Product Feed).
Applying The Script for Our Clients
At Semetis, we are unfailingly focussed on providing the best and most-up-to-date industry solutions to the service of our clients. In February 2023, by means of the Google Ads Script developed by Tobias Hink and Mike Rhodes, we were able to give our clients a better view on the results of our campaigns across our teams. We were also able to adapt the script to get a view on our campaign results from different time ranges to improve campaign reporting and to better manage our campaigns on a daily basis. All this, to ensure the best results for the businesses of our clients.
---
Tags: