Omnichannel importance is nothing new. Most of today's customers are not buying either online or offline but both. In Europe, the vast majority of the sales are however still happening in brick and mortar shops. But one should not forget that the influence of digital on these offline sales is extremely significant, and it even continues to grow every year. Developing an advertising Local Strategy is therefore crucial if you want to help your local shops to acquire even more customers, by providing them ultra relevant & personalized experience depending on their location.
Launching a local strategy is nevertheless always a challenge. It may come in different forms depending on the client's specifics, but for all the ones possessing a great amount of stores to report to, we can guarantee you that the reporting process will not be a piece of cake. While it actually should.
In the present case, we will present how we created a fully custom solution for Atol Les Opticiens to address that problem. We have built a platform which allows them to manage and send individual reports containing the store specific results of all the digital activities to their 700+ shops every month. And that, in only a couple of clicks.
Setting up the scene
In a previous case, we already presented how we developed an extensive Local Strategy for Atol les Opticiens and their more than 700 shops. For the ones who didn't get the chance to read it yet, I will briefly summarize it below but I still strongly encourage you to have a look at the full case if you want to have a complete view on what we have put in place.
Atol les Opticiens is a cooperative with more than 700 shops across France. These shops are the core of their business since they are the ones generating most of Atol's revenue. As it is a cooperative, shop owners are independent and can decide whether or not they want to invest in marketing activities.
For all of these reasons, we were convinced that developing a Local Strategy for Atol was a must. We indeed wanted to give shop owners the possibility to invest some of their own money to improve their local digital visibility, without any prior knowledge requirement. On top of making the shop owners happy (which is already pretty good), we were actually also making Atol happy as the fact that local shop owners started investing more in digital channels also helped the cooperation as a whole to grow its digital visibility and image.
We encountered many challenges along the way during this journey, but one of the biggest one was without any hesitation the reporting process. As a matter of fact, creating, updating and sending the 700+ reports every single month was everything but a picnic. After a couple of iterations with Google sheet's semi-automated solutions, we decided to go all the way to the development of a fully customized platform which would help them to do exactly what they needed, in the most efficient way possible.
The solution
As already mentioned, we needed to create a platform to report on the results of our local digital campaigns (running on both Google and Facebook) to the shop owners. But that wasn't the end of the story. Atol also wanted to include some other shop specific results coming from external sources (not managed by us) into these reports. As all of them didn't possess an API, we made sure that importing the data into the platform via simple excel documents was also an option.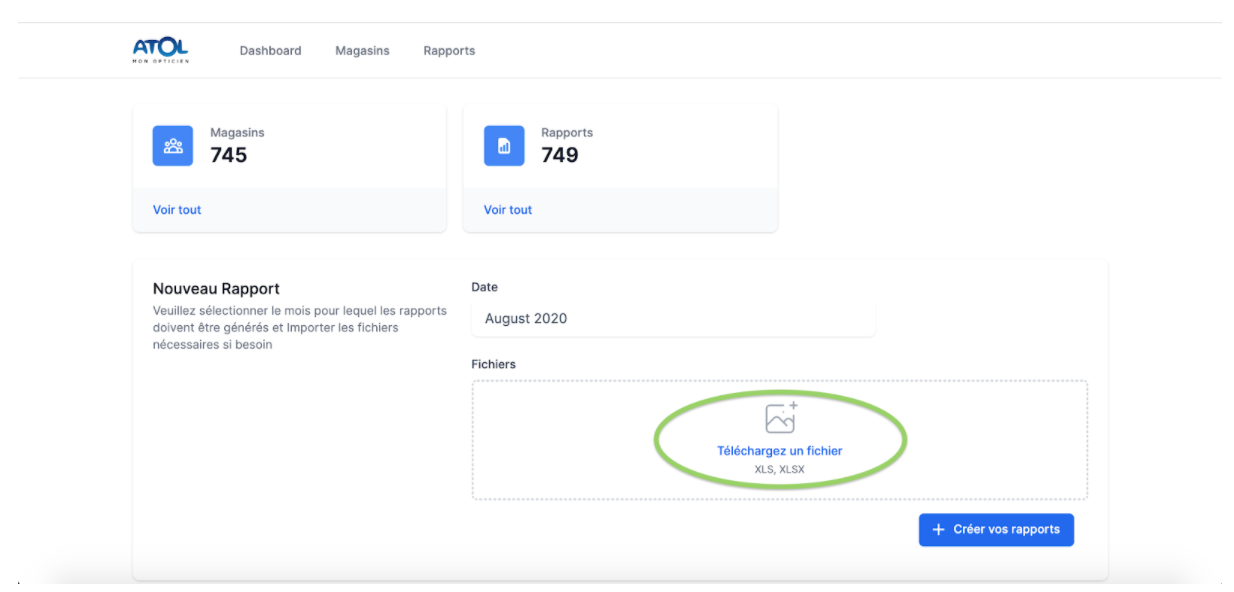 Once all the data is gathered within the platform, the only action needed is to select for which month we want to create the reports, and then click on one button to generate all the reports. The visual of these reports is of course also customizable and was created specifically for Atol les Opticiens.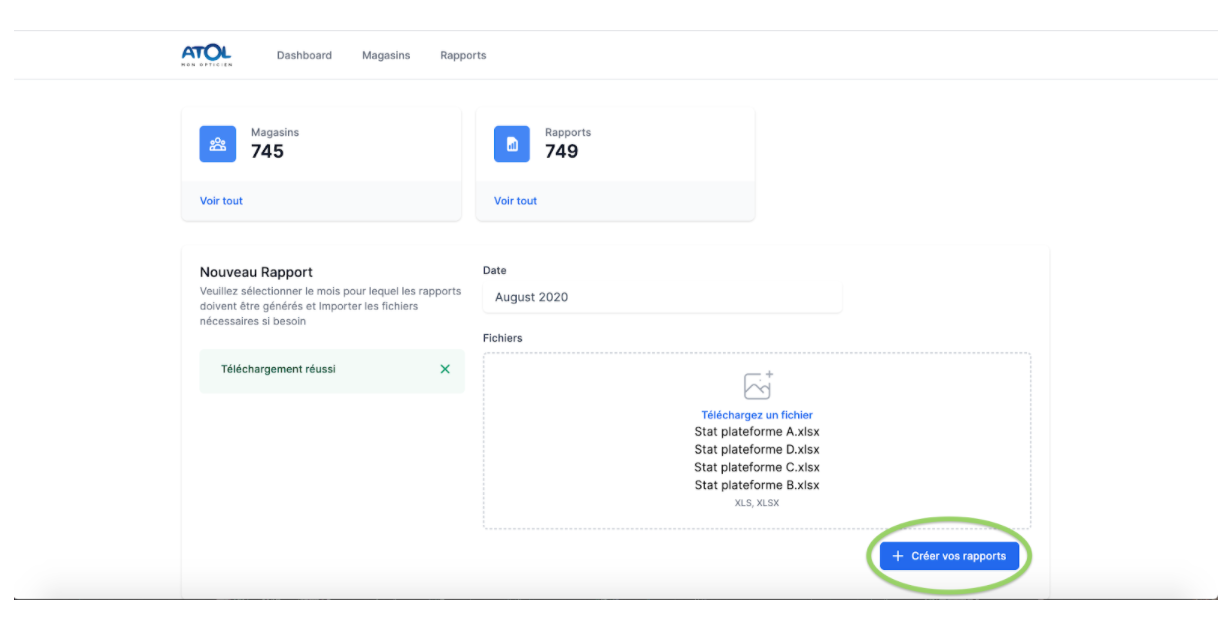 When all the reports are created, two options are offered to Atol. They can either download them all (and send them by themselves later on), or even automatically send them directly to all the shop owners. This was made possible by the fact that all shop owner email addresses were stored into the platform, in order for the platform to know exactly which report to send to which email address.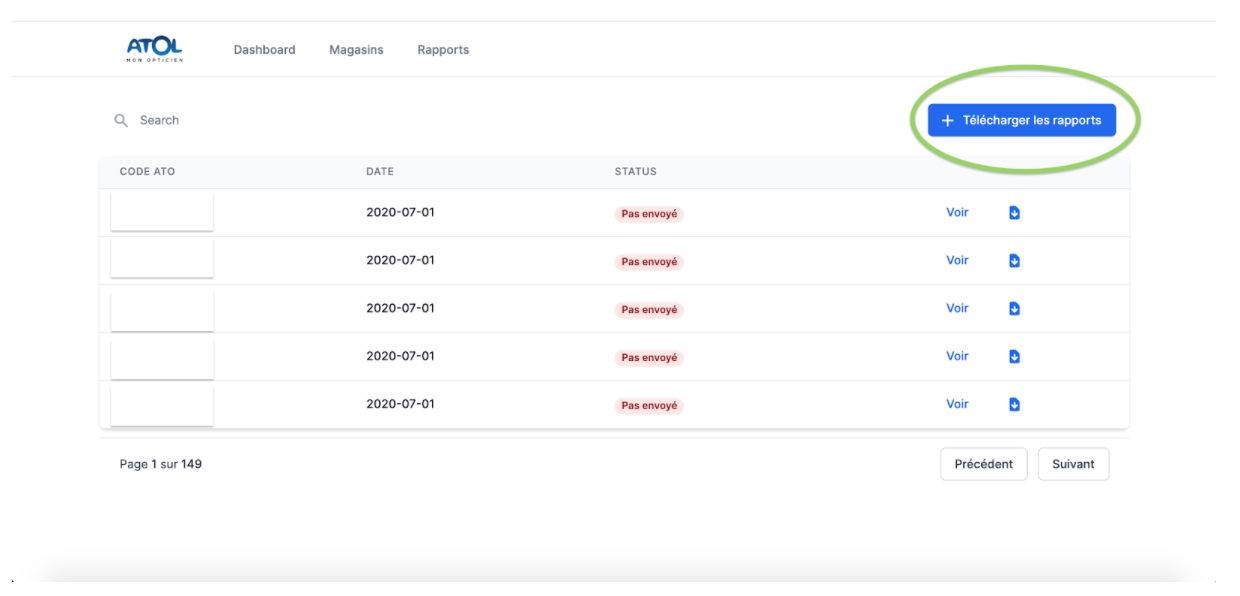 But of course, the amount of stores, their information as well as their contact details can logically evolve over time. We really didn't want Atol to be stuck and to need to pass by us every time adaptations were needed. We therefore added an extra feature allowing Atol's digital team to add, remove or change any detail of a store directly on the platform.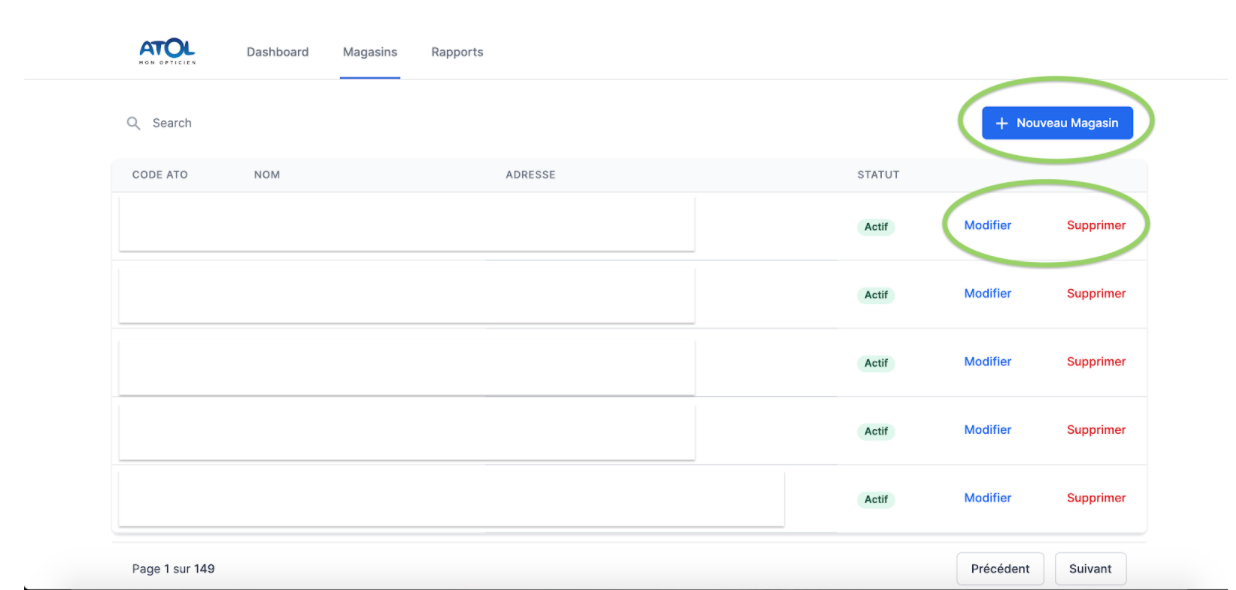 This personalised platform was a real game changer for Atol and us. As from that moment, we were finally able to report to more than 700 stores on a monthly basis in a custom and time efficient manner.
But we don't want to stop there. We are convinced that we can make this platform evolve even more to solve even more problems that it currently does. We also strongly believe that it can be proven useful for other companies also looking for solutions to report efficiently to their local store.
Conclusion
Developing local strategies can be a challenge. But we at Semetis strongly believe that there is no problem for which a customised solution cannot be found. Through this case, we presented how we managed to create a customized platform to solve the "reporting for more than 700 shops" issue. This was a great journey. And we are already looking forward to the next challenge. If you feel that such a customized tool sounds like one your company needs, don't hesitate to reach out to us in order to discuss the opportunities together.
---
Tags: